op vakantie, dat kan bij ons!
Gastenverblijf & paarden pensionstal.
Wij verhuren het gastenverblijf aan maximaal twee personen en twee paarden.
Naast onze eigen pony's, hebben wij nog twee boxen vrij voor mensen die samen met hun paard bij ons op vakantie komen.
Het zijn nette, ruime open boxen met veel frisse lucht.
Overdag is er weidegang voor de paarden, de paarden krijgen een eigen wei. Vanaf het terras met veranda kijkt u uit over de weilanden. Voor het donker wordt gaan ze op stal.
U kunt gebruik maken van de spoelplaats en u krijgt een eigen zadel/tuigen kast die op slot kan.
Komt u met 1 paard dan is het belangrijk om te weten dat hij alleen op stal staat.
U kunt hier genieten van de rust en even lekker niks doen!
Of juist veel bosritten maken, er is een oase van rust.
Ons verblijf ligt aan de rand van de bossen en heidevelden van Heerde en Epe met eindeloze kilometers men en ruiterpaden,
ook de Veluwetrail passeert onze stal. Dag routes zijn aanwezig.
Dus een vakantie bij ons is zeker de moeite waard!
Wij proberen zoveel mogelijk aan uw wensen te voldoen.
Wij vinden het belangrijk dat alle paarden en pony's regelmatig goed ontwormd zijn en hun jaarlijkse entingen hebben gehad. Neem het entings boekje dan ook mee!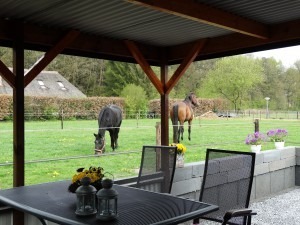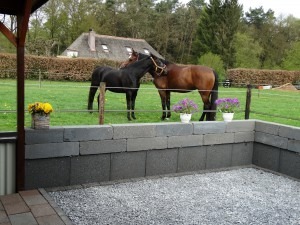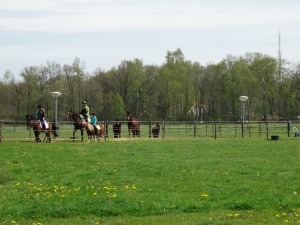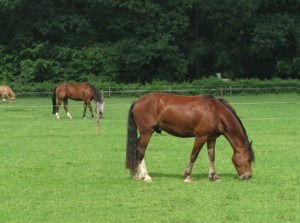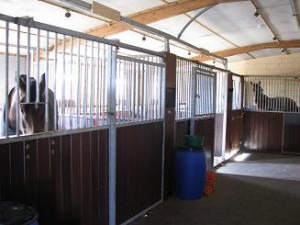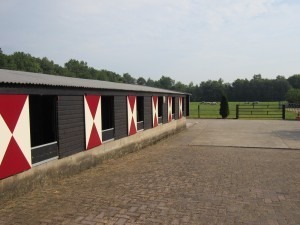 Dag routes
Bij ons zijn verschillende dag routes aanwezig, o.a. van het knooppunten systeem
en een dag route van de Veluwe trail.
Onze stal ligt op korte afstand, 250m. van de ruiter en menpaden.
Er zijn hier veel uitrijmogelijkheden.
Door onze uitgestrekte bossen en heidevelden lopen prachtige ruiter- en menpaden.
Deze zijn in kaart gebracht en worden van een duidelijke markeringen voorzien.
**Het knooppunten systeem**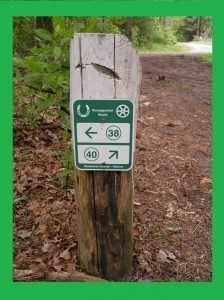 Het leuke is o.a. dat u thuis al routes kunt maken en kunt zien hoeveel kilometer de route is. Zo kunt u een kleine route van b.v. 3 km tot wel routes van 30, 40 of 50 km per dag maken. Ook downloaden voor GPX bestanden is mogelijk.
Verdwalen is er niet meer bij.
De kaart is bij ons verkrijgbaar.
onze stal ligt ± 500 meter van knooppunt nummer 40.